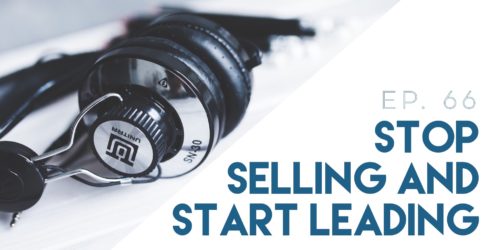 In this episode, Marcello speaks with Deb Calvert, the co-author of Stop Selling and Start Leading. They discuss 5 leadership principles for selling, how to navigate organizational changes, and what buyers respond well to. Deb is also offering the first chapter of the book for free!
Purchase the Book
You can now support the show on Patreon! Head to Patreon.com/PushPullSales for details & rewards.
How do you apply leadership principles within your own company? Share it with us by tweeting @pushpullsales
*thanks to BenSound.com for our intro & outro music*
---
Listen below, or subscribe via your favorite podcasting platform
---
Need help meeting (or surpassing) your numbers?
Contact Us: PushPullSales@gmail.com
---