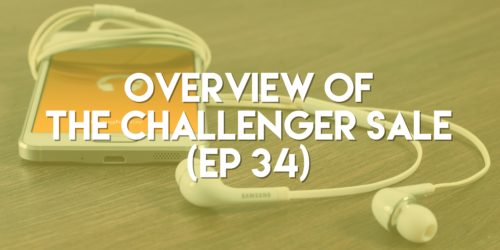 In this episode, we cover the basics of the book The Challenger Sale. This book explains that there are 5 selling profiles, & we go over the basics of each one. The 5 selling profiles are as follows: The Hard Worker, The Lone Wolf, The Relationship Builder, The Problem Solver, & The Challenger.
Which of these 5 types are you? Share it with us by tweeting @pushpullsales
*thanks to BenSound.com for our intro & outro music*
---
Listen below, or subscribe via your favorite podcasting platform
---
Need help meeting (or surpassing) your numbers?
Contact Us: PushPullSales@gmail.com
---