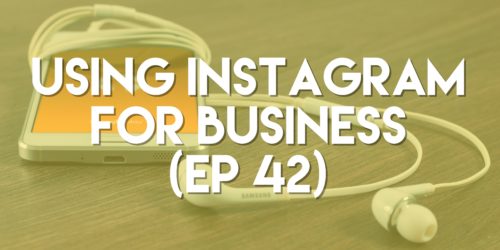 Shari and Marcello talk about how to use Instagram for your business. They discuss how to build a following, use of hashtags, content ideas, & other Instagram strategy. Shari has created multiple, successful Instagram accounts including the @PushPullSales account that led to Tom Hopkins coming on the show!

Check out our resources page filled with book, audiobook, & e-course recommendations.
What is your Instagram handle? Share it with us by tweeting @pushpullsales
*thanks to BenSound.com for our intro & outro music*
---
Listen below, or subscribe via your favorite podcasting platform
---
Need help meeting (or surpassing) your numbers?
Contact Us: PushPullSales@gmail.com
---