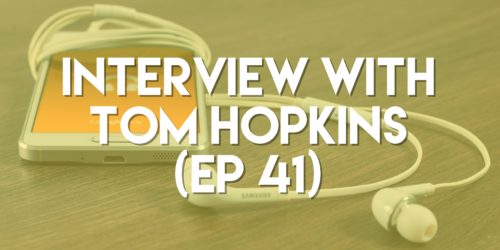 Marcello had the honor of speaking with Tom Hopkins for this episode. Tom has sold over a million copies of his book, How to Master the Art of Selling, & you currently have the opportunity to sign up for his Advanced Sales Academy. Listening to this episode gives you a free ticket to 40 years of sales experience & knowledge.
Resources from Tom:
Tom's Other Recommendations:
Which of Tom Hopkins' books is your favorite? Share it with us by tweeting @pushpullsales
*thanks to BenSound.com for our intro & outro music*
---
Listen below, or subscribe via your favorite podcasting platform
---
Need help meeting (or surpassing) your numbers?
Contact Us: PushPullSales@gmail.com
---