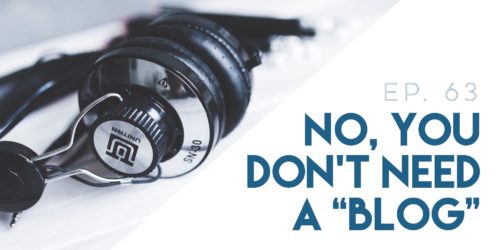 Blogging in a traditional sense isn't necessarily helpful to businesses. It is a concept that is starting to fade away, and I don't want you to spend needless time blogging. Instead, I want you to rethink your purpose for creating content and be strategic about how and where you share it. Listen for various ideas of how to make this happen!
You can now support the show on Patreon! Head to Patreon.com/PushPullSales for details & rewards.
Do you have a company blog? Why or why not? Share it with us by tweeting @pushpullsales
*thanks to BenSound.com for our intro & outro music*
---
Listen below, or subscribe via your favorite podcasting platform
---
Need help meeting (or surpassing) your numbers?
Contact Us: PushPullSales@gmail.com
---