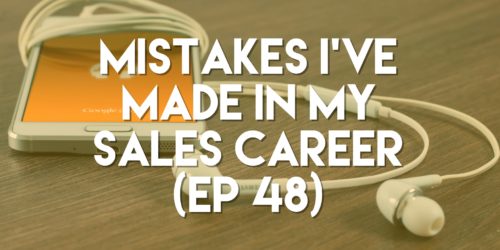 In this episode, Marcello talks about some of the mistakes that he's made throughout his sales career. As well as, what he's learned from those mistakes.

You can now support the show on Patreon! Head to Patreon.com/PushPullSales for details & rewards.
What mistakes have you made in your sales career? Share it with us by tweeting @pushpullsales
*thanks to BenSound.com for our intro & outro music*
---
Listen below, or subscribe via your favorite podcasting platform
---
Need help meeting (or surpassing) your numbers?
Contact Us: PushPullSales@gmail.com
---