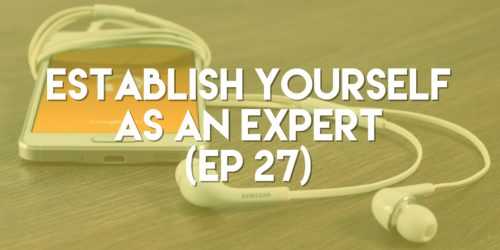 Marcello & Shari discuss the importance of establishing yourself as an expert & setting yourself apart from all of the noise. They cover some specific ideas & examples that will help your customer's respect your insight & advice & ultimately want to do business with you.
Sponsor for this episode: Blinkist
How do you establish yourself as an expert? Tweet us at @pushpullsales
*thanks to BenSound.com for our intro & outro music*
---
Listen below, or subscribe via your favorite podcasting platform
---
Need help meeting (or surpassing) your numbers?
Contact Us: PushPullSales@gmail.com
---