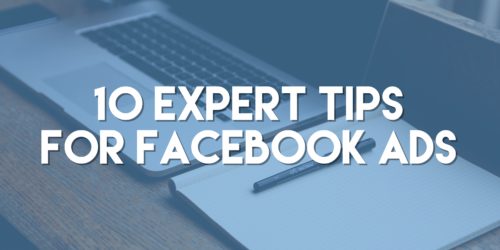 I feel honored to be quoted on the HubSpot blog in this piece: Facebook Advertising Advice: 10 Tips from Experts at Trello, WeWork, & More. I am a huge fan of the HubSpot blog, & the consistently great content that they provide; & I am very excited to have Push Pull Sales & Marketing quoted alongside big names like Hootsuite, Santander, WeWork, Sprout Social, & Trello.
You can read the full post here.
And in addition to my quote for HubSpot, I want to mention two other benefits that Facebook advertising provides…
You can measure your results.

Being a marketing consultant in a digital marketing era is tough because your clients can see in black & white how well a campaign is going. In traditional marketing, you don't have a clear picture of how many people saw your magazine ad, your billboard, or your banner hung up in a local business. There was (& still is) a lot of money being wasted in the traditional marketing space, & one of the benefits of digital marketing is the ability to accurately measure results. You can test different approaches, & see what seems to be working best.

You can shift strategy at any time.

Previously, once an ad went to print, that was that. If there was a typo… oh well! If the campaign wasn't resonating with your audience, the money was already spent. With Facebook ads, you are not locked into anything. You can change your strategy part-way through a campaign, & add or subtract from a campaign budget in real-time. That ability to measure & maneuver makes trying Facebook ads a no-brainer – just try it & see how things go.
Go check out the full HubSpot article & share with someone who would find this advice helpful 🙂
---
Need help meeting (or surpassing) your numbers?
Contact Us: PushPullSales@gmail.com
---