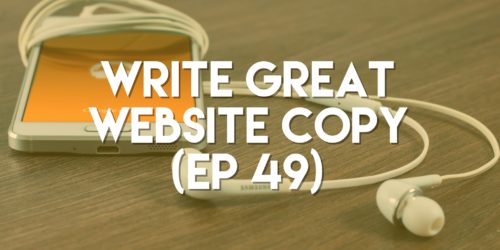 Your website needs to look clean, needs to work seamlessly, but it also needs succinct & effective content. The best website copy communicates quickly & clearly with each & every visitor to the site (whether they are browsing on desktop or mobile). It can be difficult to balance the web content so that visitors receive the information that they are looking for without being frustrated with excess.

I also presented at WordCamp Lancaster on this topic, which you can watch here as well!
You can now support the show on Patreon! Head to Patreon.com/PushPullSales for details & rewards.
Have you seen an example of particularly great website copy? Share it with us by tweeting @pushpullsales
*thanks to BenSound.com for our intro & outro music*
---
Download here, listen below, subscribe to us on YouTube, Stitcher, or iTunes…