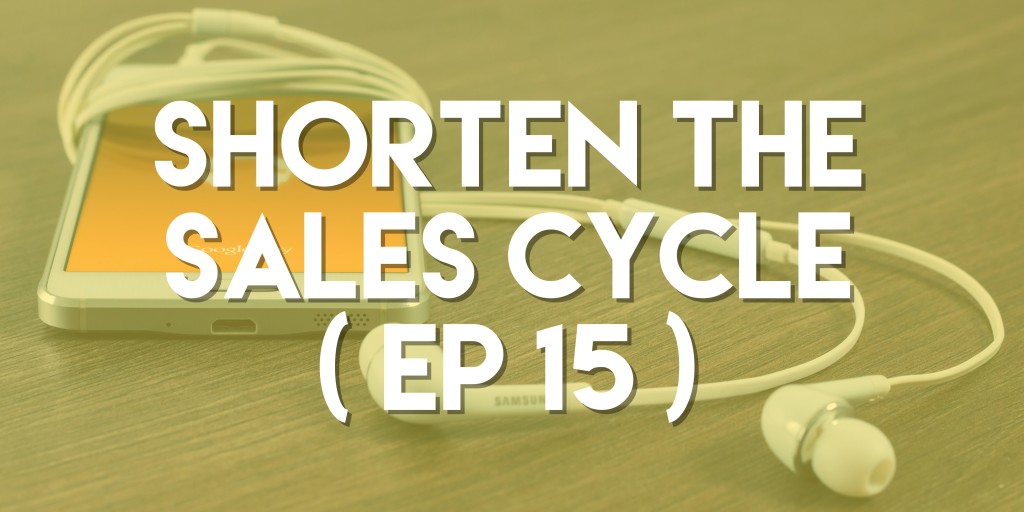 It's simple math… the shorter the sales cycle, the more you can sell. In this episode, we cover many of the ways that you can shorten the sales cycle regardless of your business, product, or service.
Don't put pressure on people for things out of their control
Have efficient processes & systems in place within your own company
Have a logical order to follow so that no one gets held up at any one point
Differentiate yourself from competitors
You should be searchable and easy to get a hold of
Go above & beyond to be genuinely helpful
Send testimonials with your proposal to eliminate an extra step
Ask for testimonials along the way
Admit to customers that your opinion about your product/service is biased
People make decisions more quickly when they feel like there is consensus
Give clients a timeline of what to expect in the sales process
Don't slow down a prospect if they are excited to buy
Don't assume the length of a certain sales cycle
Minimize long-term plans
Power of genuine price manipulations
Start smaller to get a quicker sale
Understand what moves can be made away from the table
Having direct contact info shortens the sales process
How do you shorten your sales process? Tweet us @pushpullsales
*thanks to BenSound.com for our intro & outro music*
---
Listen below, or subscribe via your favorite podcasting platform
---
Need help meeting (or surpassing) your numbers?
Contact Us: PushPullSales@gmail.com
---