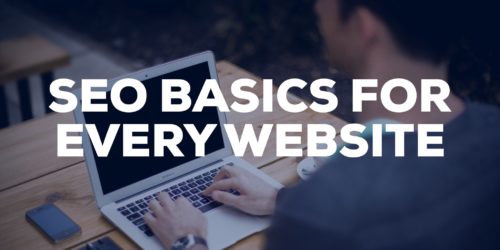 This article is sponsored by NJ SEO, the #1 NJ Marketing Agency
SEO, or search engine optimization is essential for every website. And while most business owners know this, it is hard to keep up with the education and implementation to make the most of these practices. There are many ways to improve your SEO, but unfortunately, those ways are constantly changing!
Whether you are starting your first website, or you already have one that still needs the basics of SEO, the tips below should be able to help you learn about search engine optimization…
Basics of SEO
To start out, let me explain what SEO is. Like I mentioned above, SEO stands for "search engine optimization." According to Moz, "SEO is a marketing discipline focused on growing visibility in organic (non-paid) search engine results."
On a basic level, when you improve your SEO on your website, your website becomes more visible on search engines, like Google, Yahoo, Bing, etc. This is very important because most of the time, people do not scroll through ten pages on Google – they go with articles that are in the first couple of pages. Your goal is to compete to be on page #1 of the search engines, and this leads to an increase in pageviews and readers, which then leads to profit.
Most businesses understand the value of being ranked highly in Google search results, but how can you make that happen?
Create a website that is easy to navigate
This is essential. When search engines are sending readers to your website, a huge consideration is how reader friendly it is. This means that your website needs to be easy to navigate. According to Search Engine Land, there are six easy ways to improve your website:
Keep it consistent

Divide categories clearly

Make all navigation elements clickable links

Use accurate navigation titles

Ensure every clickable image has ALT text

Ensure your search feature works.
Write premium posts
Search engines are getting smarter and smarter on a daily basis. You will rank higher if you are consistently producing great content. Readers don't want to spend time on an article that is difficult to read and has bad pictures, but writing quality content can actually lead to better SEO!
Create evergreen articles
I remember the first time that I heard the term "evergreen articles," and it was one of those a-ha moments! Too often we get sucked into what's trendy and current, but then that content ends up having an expiration date essentially. On the other hand, evergreen content is always relevant – regardless of seasons, holidays, or other trends. Lists, Q&A's, and facts can be transformed into easy, yet helpful evergreen content.
Use keywords
Keywords and key phrases are important because it is what allows people to find you. You want to be appearing in search results when someone searches for a certain keyword phrase. But… before you start writing that article around a certain keyword, you need do a lot of keyword research. You want to be able to understand how much competition exists around a certain key phrase, and also how often that phrase is being searched for. There are many websites like this one that allow you to search keywords.
Hire a professional
I am a huge fan of doing your research, understanding each area of your business, and putting in the work; however, there is also a lot of value in hiring out projects like this. SEO optimization is time-consuming, and the best practices are always changing as search engines change their algorithms. It is hard to keep up with it all, but keeping up with it all can bring you some incredible results!
Our sponsor for this article, NJ SEO, is a great full service digital marketing agency that offers top SEO services. They continuously outrank their competition and have case studies that show that data. NJ SEO often explains, "You wouldn't want a personal trainer that wasn't in shape, so why trust your online marketing to a company that is getting beat by us?" They offer professional services to help websites increase their organic search score, in order to compete for rankings, even when it comes to highly competitive keywords.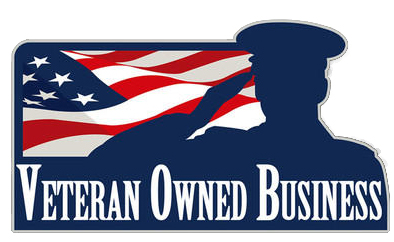 Also, the way that they work with clients is totally different from other agencies. They offer month to month payments, no long-term contracts, and they set realistic budgets based on your goals. On top of all of that, NJ SEO is a family-run local business, led by brothers, Matt and Dan Anton. Dan Anton is a retired Infantry Airborne Army Ranger Major who served two tours in Iraq, while brother, Matt Anton managed a 250,000 budget each month at Liberty Travel as their former marketing manager.
---
Need help meeting (or surpassing) your numbers?
Contact Us: PushPullSales@gmail.com
---