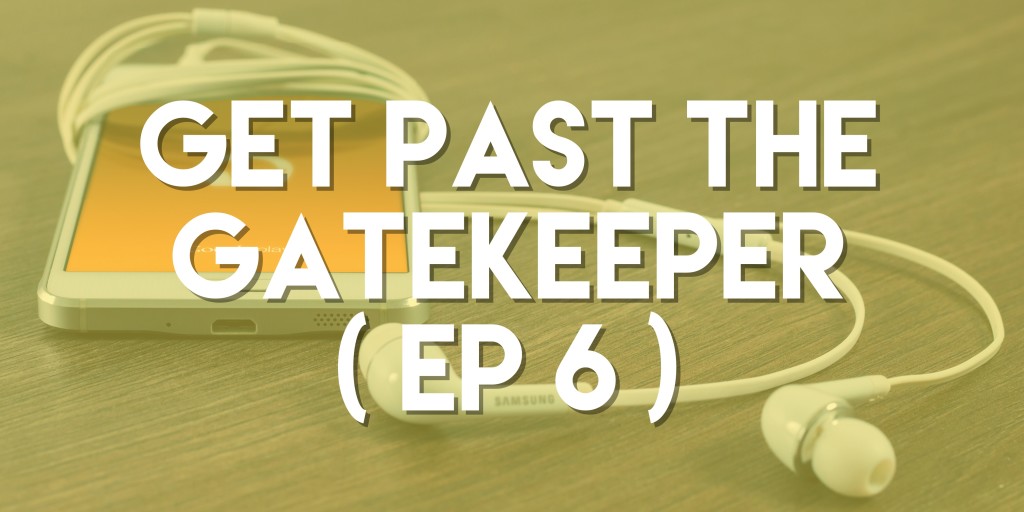 In this podcast we give helpful tips for getting past the gatekeeper. You need to be able to get to the decision maker before selling your product so be sure to listen & gain some resources for your next call.
The book Marcello references is Smart Selling on the Phone and Online by Josiane Chriqui Feigon – You can buy it through our affiliate link here to help out our podcast at no additional cost to you.
The gatekeeper has a job to do too
Be confident, polite, & friendly
How to answer, "What is this call in reference to?"
Have a plan & a goal for the call
Gatekeepers are great resources of information – use them wisely
Take some educated guesses
Go through higher ups to get to the lower levels that you really need to speak to
Send follow up notes to everyone you speak to
Vary the times that you call
Be honest, & don't use cheap ploys
Don't be vague
AIDA doesn't apply anymore
Ignore "No Soliciting" signs
How do you get past the gatekeeper? Tweet us @pushpullsales
*thanks to BenSound.com for our intro & outro music*
---
Listen below, or subscribe via your favorite podcasting platform
---
Need help meeting (or surpassing) your numbers?
Contact Us: PushPullSales@gmail.com
---