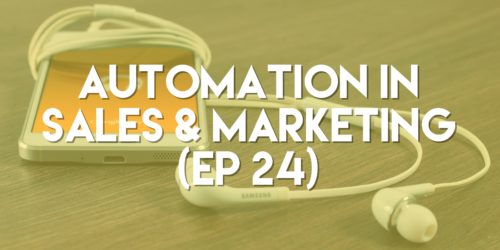 In this episode we discuss the pros & cons of automation in business. Automation can be a valuable tool when used well, but like anything else… you need to have the great content & people behind automation to make it successful. We go over a few things that you should avoid & share some of our favorite automation tools & resources.
Automation Tools
How do you use automation in your business? Share it with us by tweeting @pushpullsales
*thanks to BenSound.com for our intro & outro music*
---
Listen below, or subscribe via your favorite podcasting platform
---
Need help meeting (or surpassing) your numbers?
Contact Us: PushPullSales@gmail.com
---